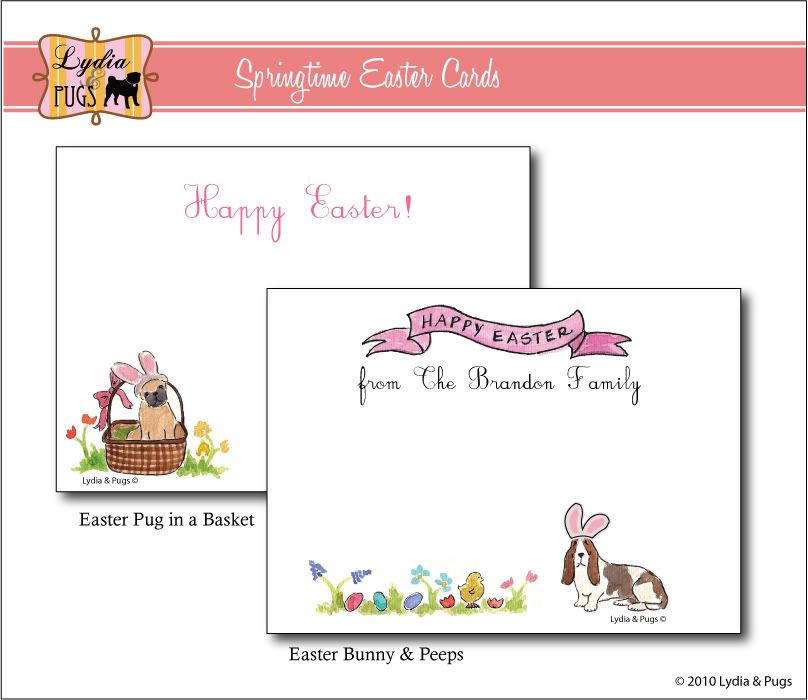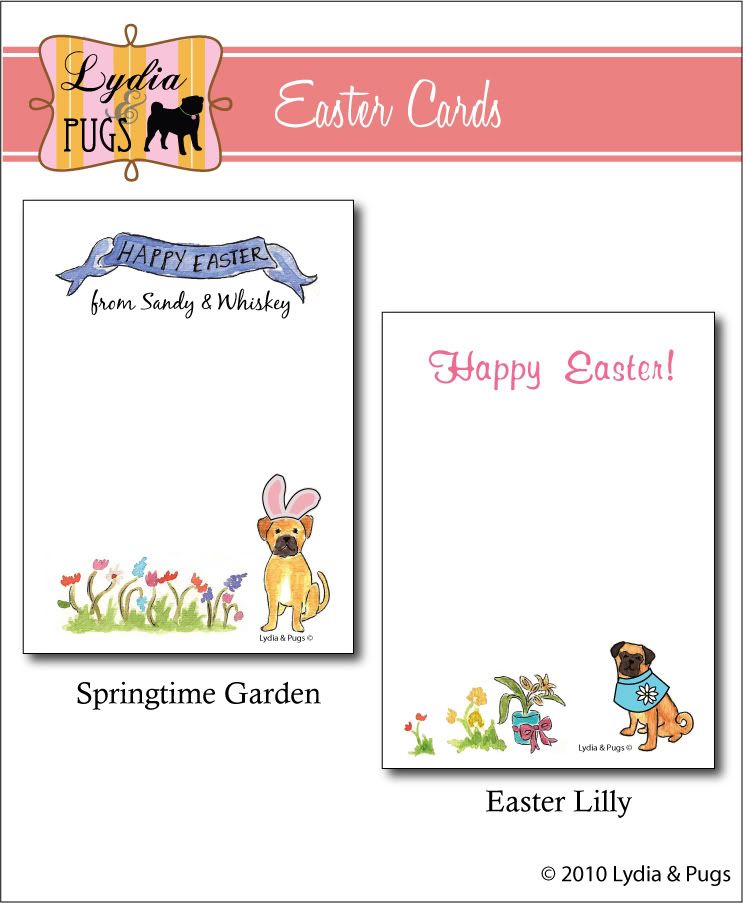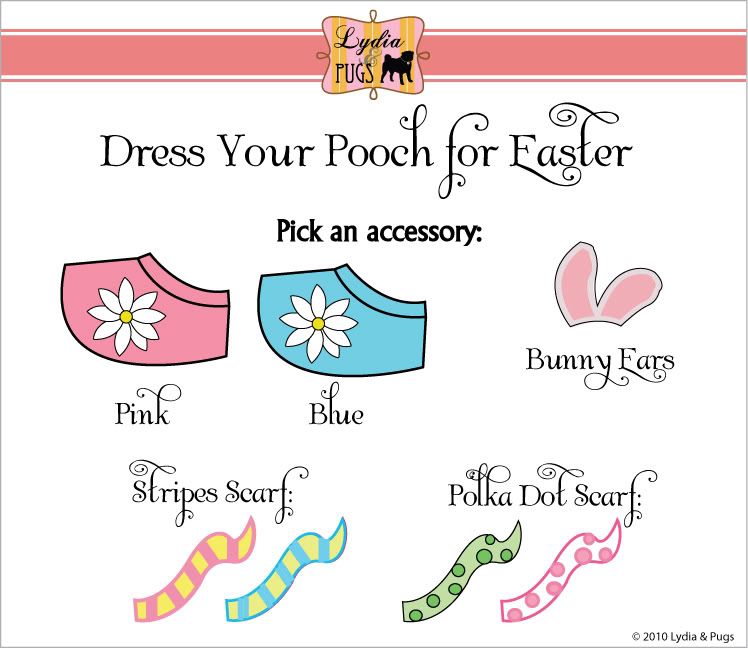 So it's no secret that Lydia & Pugs has quite the obsession with brightly colored fabrics, prints, pastels and just about anything with color! So I absolutely love it when Spring comes to brighten up the dark dreary colors of winter.
Introducing Lydia & Pugs Easter cards! I have a four different watercolor rendered designs this year, which I think are just perfect for the Spring! And I can't forget the "Dress Your Pooch" note cards and coordinating address labels, which are always a popular choice.
Remember if you have made a custom order from me in the past you dog rendering can be incorporated into the Easter cards too! Just ask!
Please look under the "
EASTER
" section of my Etsy shop!
I hope you enjoy!
Pugs & Kisses,
Dawn