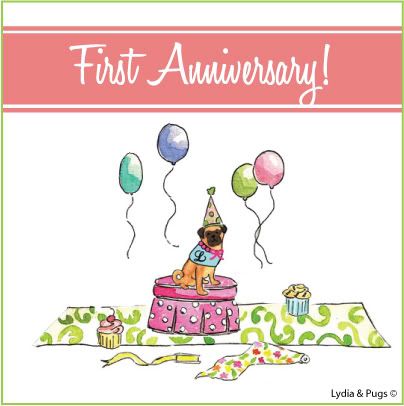 This month marks Lydia & Pugs First Anniversary! I really can't believe it's been a year since I started this creative outlet in my life! I have made such wonderful friends while blogging about my designs and related doggy adventures. I hope for many more to come!
I couldn't have done it with the support of my family and friends, and not to mention all my wonderful customers I get to work with each day!
I will be sending out the Lydia & Pugs Newsletter this afternoon with another big announcement, so be sure to sign-up
here
! :)
Have a wonderful Monday!
Pugs & Kisses,
Dawn