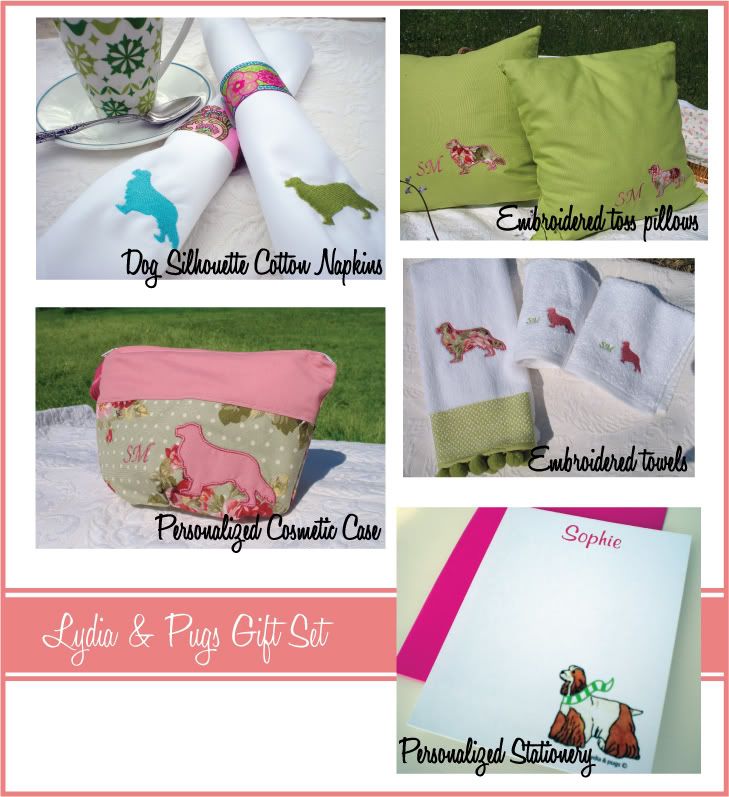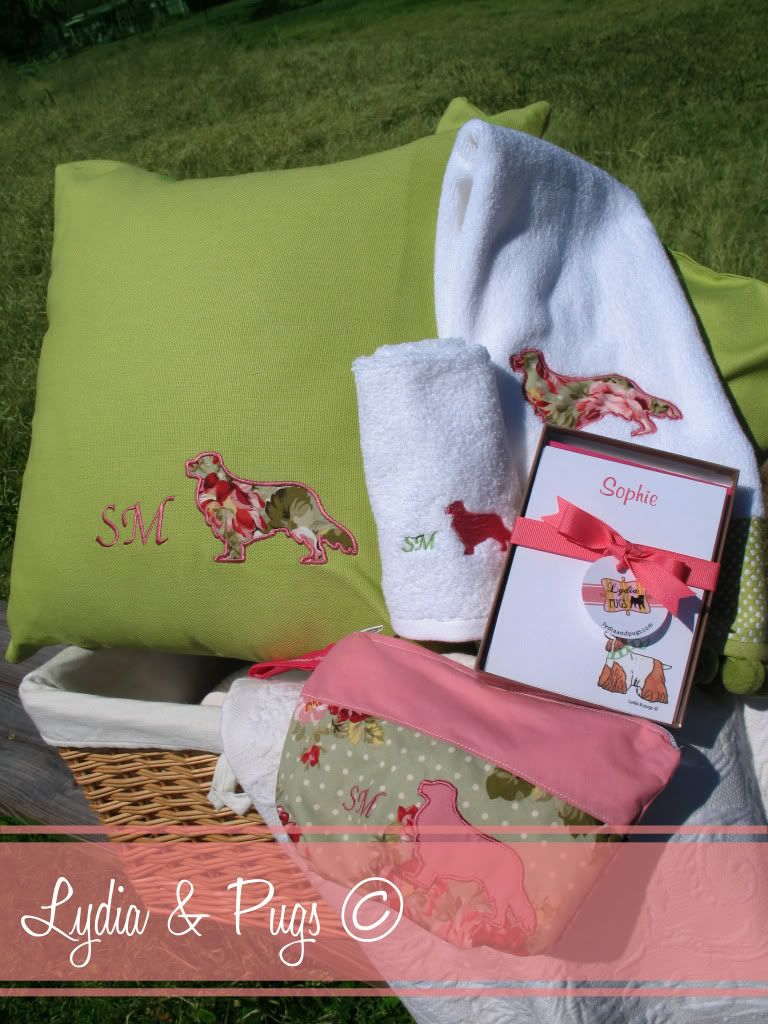 King Charles Spaniel
gift set
!
Sophie is a huge fan of her little pup, Rouky, who just so happens to be a King Charles Spaniel. She wanted some home decor items that would brighten up her home, but something that was also personalized, preppy, stylish, fun and not to mention a conversation starter!
All of Sophie's items are personalized with Rouky's silhouette in her favorite pink and green floral patterned fabric and her embroidered monogram! She couldn't be happier with her set of items to brighter up her home! This is the perfect gift for someone that shows thoughtfulness was put into a special gift, someone would cherish for a lifetime!
If you're interested in a customized gift set, just email me: dawn@lydiaandpugs.com.
Enjoy!
Pugs & Kisses,
Dawn