I love how the entire wall is a huge cork board.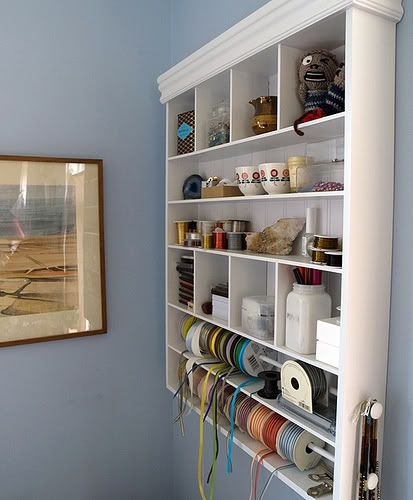 This ribbon holder is devine!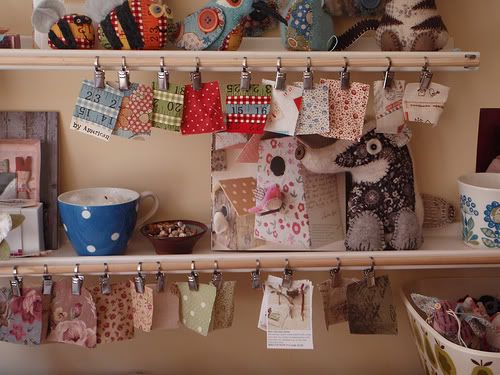 I love the little fabric swatches on the mini clothes line! Perfect for color inspiration!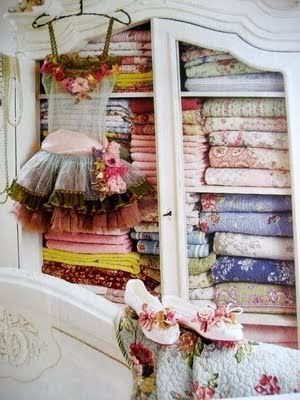 I think I might like this picture just because of all the colors, but it really is a beautiful cabinet to keep all your prized fabrics.
I have been trying to get my studio and craft room together for the last few weeks or so, it's basically almost complete, organizing is the last thing to do! But I have some wonderful inspiration photos that helped me get ideas for my own little get-away room. If I feel brave enough I'll share a few pictures soon.
All images found via Modish Handmade Spaces
Enjoy!

Pugs & Kisses,

Dawn