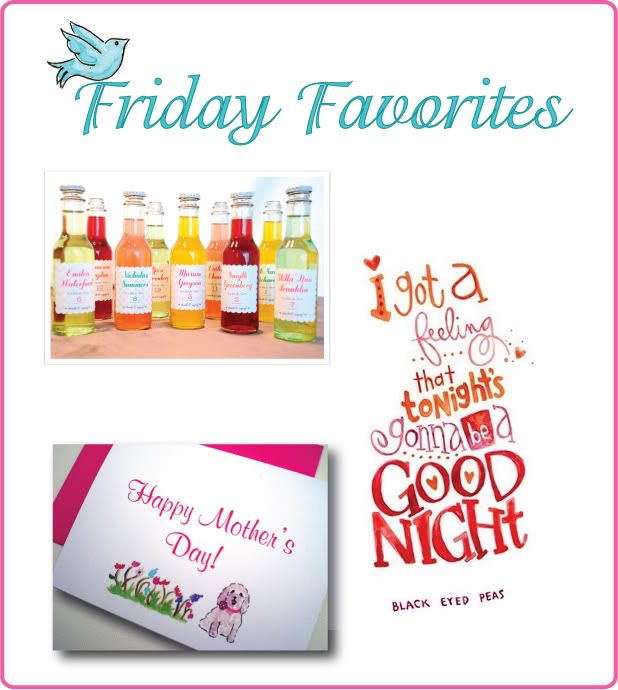 DIY: Soda Pop Escort Cards
, so colorful, yet so delicious! Perfect for your favorite soda, champagne or cocktail!
Mother's Day is right around the corner! So don't forget to order your
Mother's Day card
!
Also, don't forget to check out the
mini Lydia & Pugs Give Away
on benefiting National Infertility Awareness Week!
Wishing you all a wonderful weekend! April is coming to a close and I will see you all in the new month of May! Summer is on it's way!
Pugs & Kisses,
Dawn