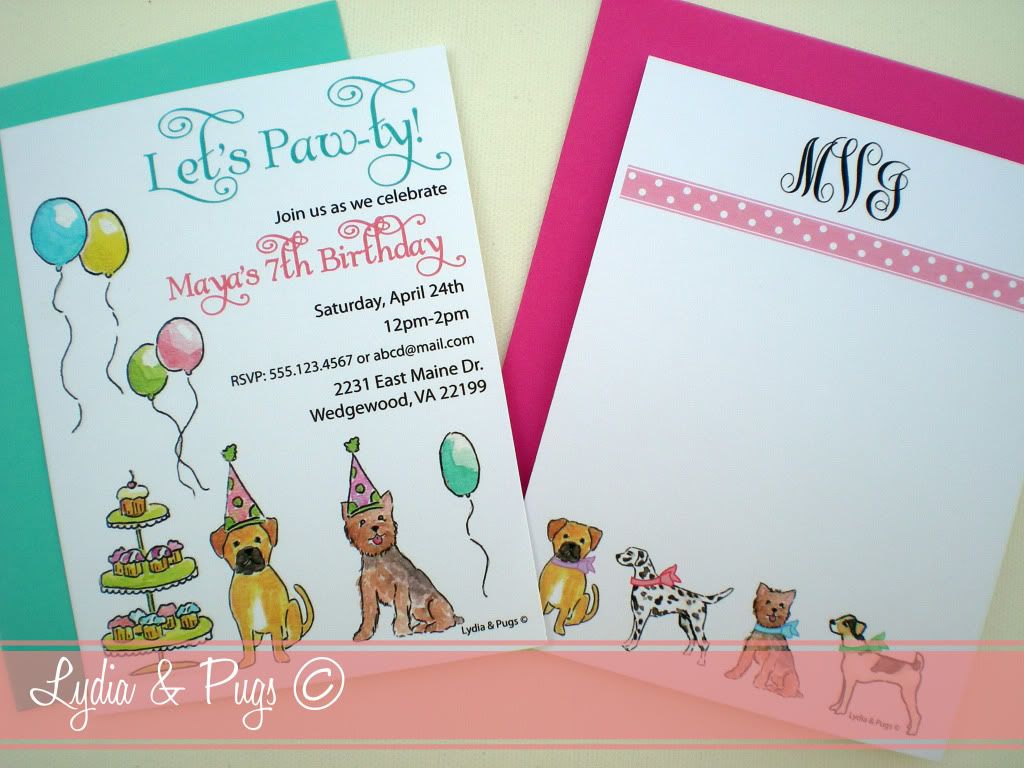 Let's Paw-ty in style with some very decorated and dressed-up pups! Jennifer's daughter Maya is having a big 7th Birthday bash with all things dog and pet related!
Jennifer wanted an
custom invitation
that was both cute and would really represent her daughter's party theme. Complete with colorful balloons, polka-dot party hats and a large cupcake tower, who wouldn't want to join in on this fun!
Jennifer also wanted Maya to have Thank You notes. So monogrammed Thank Yous with Maya's four favorite dog breeds were illustrated at the bottom with colorful bows and a pink polka-dot stripe was perfect at the top. Also coordinating round address labels with each dressed up dog made her invites and thank yous complete!
Both Jennifer and Maya couldn't be more happier with the final proofs! This is going to be one PAW-TY!
Pugs & Kisses,
Dawn