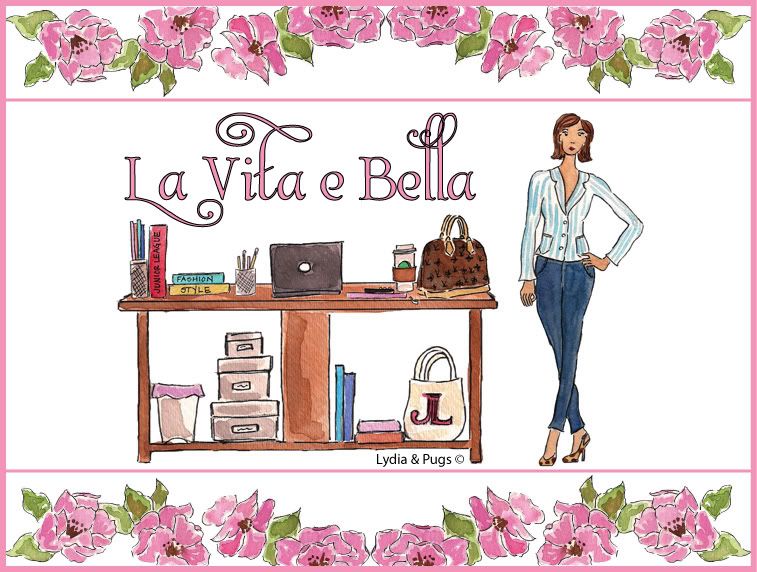 I had the pleasure of working with Adrienne on a new
custom blog header design
for her blog
La Vita e Bella
!
Adrienne doesn't have any pets, however she still loved the
Lydia & Pugs
"watercolor look" and feel, and she really wanted something unique and fresh for her blog. Adrienne wanted to be standing next to her desk displaying all her favorite items, such as her laptop, cell phone, daily planner, Louis Vuitton, and of course her daily Starbucks coffee. She is also highly involved with her local Junior League, so incorporating the red JL logo on the tote bag under desk, worked out perfectly.
Adrienne also requested her favorite flower, pink peonies to be used as a border, which turned out beautiful and made the illustration really have a splash of color!
I know Adrienne is absolutely thrilled with the final proof! Check out Adrienne's sweet words about her new header
here
.
Pugs & Kisses,
Dawn