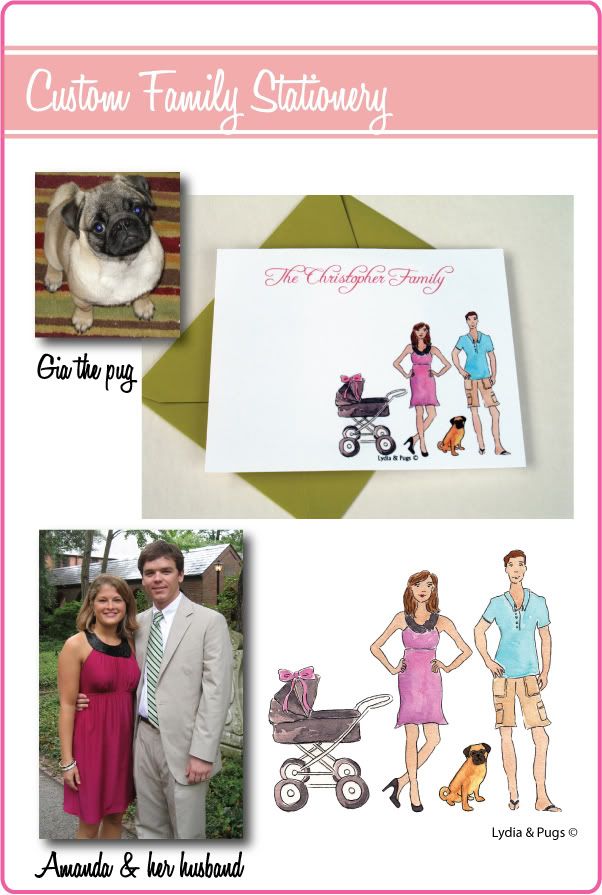 Amanda commissioned me to illustrate a
Custom Stationery
illustration with her family, including her husband, pug Gia, and her soon-to-be new baby girl making her debut toward the end of fall!
Amanda wanted
stationery note cards
she could use for her baby showers coming up that would be perfect for thank you notes. She sent me a photo of herself and husband and requested she be dressed in her fuchsia silk dress with black heels, her husband in a more relaxed attire and she also wanted to include a baby stroller with pink bow tied at the top!
Amanda was thrilled with her final proof and couldn't be more happier to have stationery note cards for her growing family!
To learn more about having your own
Custom Stationery
design of your family,
click here
for details!
Pugs & kisses,
Dawn