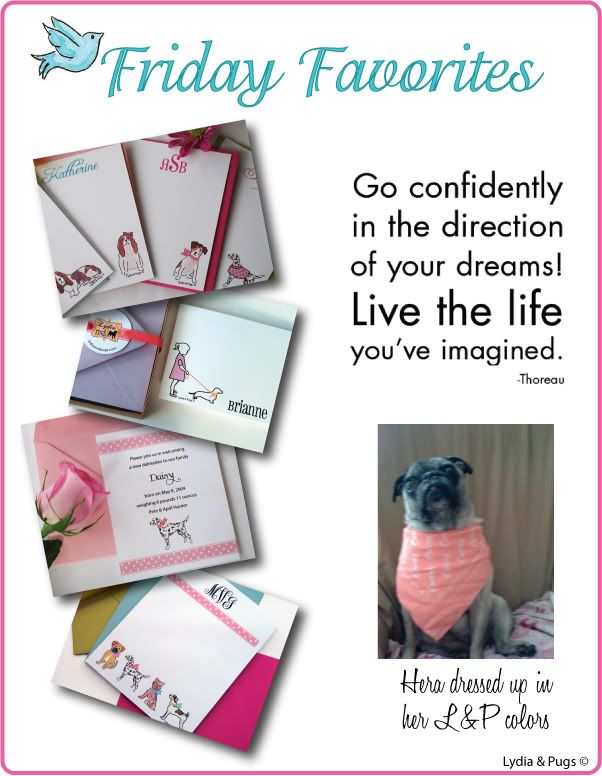 I hope everyone is enjoying their Friday so far! A lot of excitement this week at Lydia & Pugs! If you haven't hear already Lydia & Pugs has been chosen to be included in A-List Gift Bags, a special promotion for celebrity dog-lovers that brings together unique pet products to A-List Doggie Bags! We are beyond thrilled and excited to be given this wonderful opportunity!
I will be showcasing some of the celebs designs in a few weeks after the gifts have been distributed. So I can't wait to show off the lovely designs for each celeb and their dogs!
Pictured above are some of the stationery designs that will be available on our new website coming the end of summer/beginning of fall. I am already thinking about cute designs for Fall holidays and even Christmas!
Hope everyone has a great weekend!
Pugs & Kisses,
Dawn