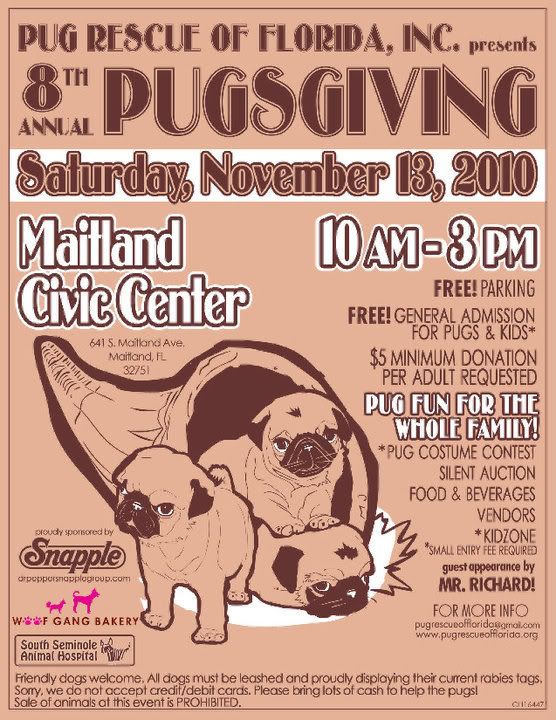 Pugsgiving
is upon us! Lydia & Pugs will have a booth this year at the 8th Annual Pugsgiving event for the Pug Rescue of Florida! I am beyond excited to apart of the event this year!
Friendly, leashed dogs displaying their current rabies tags are welcome to enjoy Pugsgiving. There will be plenty of opportunities for them to join the festivities. An all-breed Halloween costume contest, Christmas-themed and fall-themed photos of you and your pets, and yoga with your dog are some of the offerings this year.
I've been working around the clock getting all the L&P goodies together to sell at
Pugsgiving
! I will be posting throughout the event on Saturday via
Twitter
and our
Facebook Fan Page
!
For more info please check out their
webpage
.
Looking forward to seeing all my Floridian or even non-Floridan pug fans there!
Pugs & Kisses,
Dawn