Cami's inspiration items.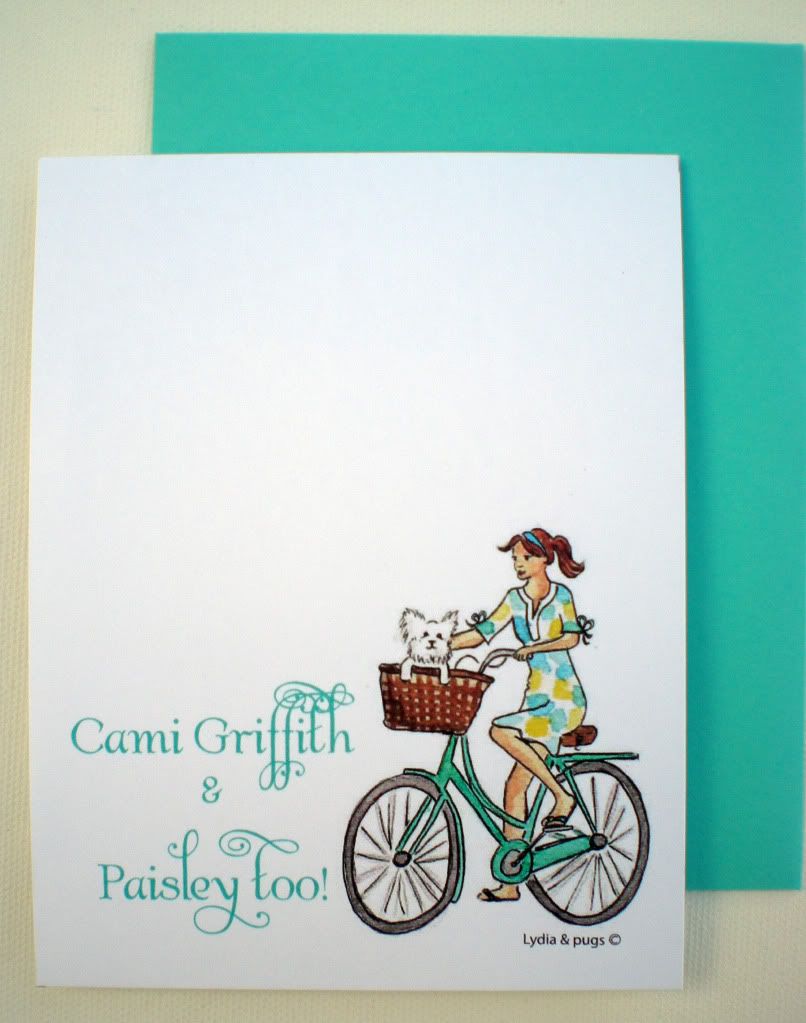 Cami requested a stationery illustration of her two favorite things, her bike and her pup!
She loves to ride her teal bike around the neighborhood, especially when her white and gray Morkie, Paisley, is riding in the basket! She is also a lover of all things preppy, teal, yellow, and blue. She is dressed in a tonic dress with Tori Burch blue sandals, and always wears her hair up in a ponytail.
Cami said her design is the most cutest and hippest design out there, she couldn't be more happier!
Pugs & Kisses,
Dawn