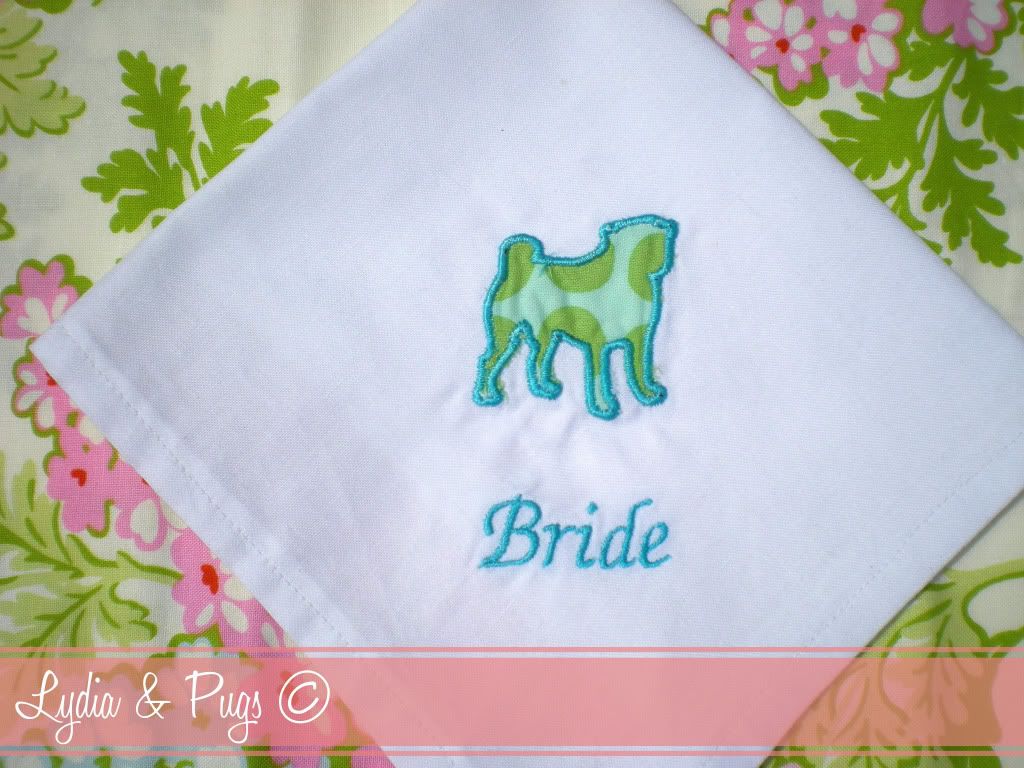 Last week was the highly anticipated wedding of
Miss Pug's Pawfect Wedding
. She is a huge pug lover, being the Momma to 3 pugs!
And since every bride needs something blue and one of her wedding colors were green, I gave her a "Something Blue" pug silhouette embroidered hankie!
She was so delighted to receive her surprise in the mail just in time for her big day!
Pugs & Kisses,
Dawn