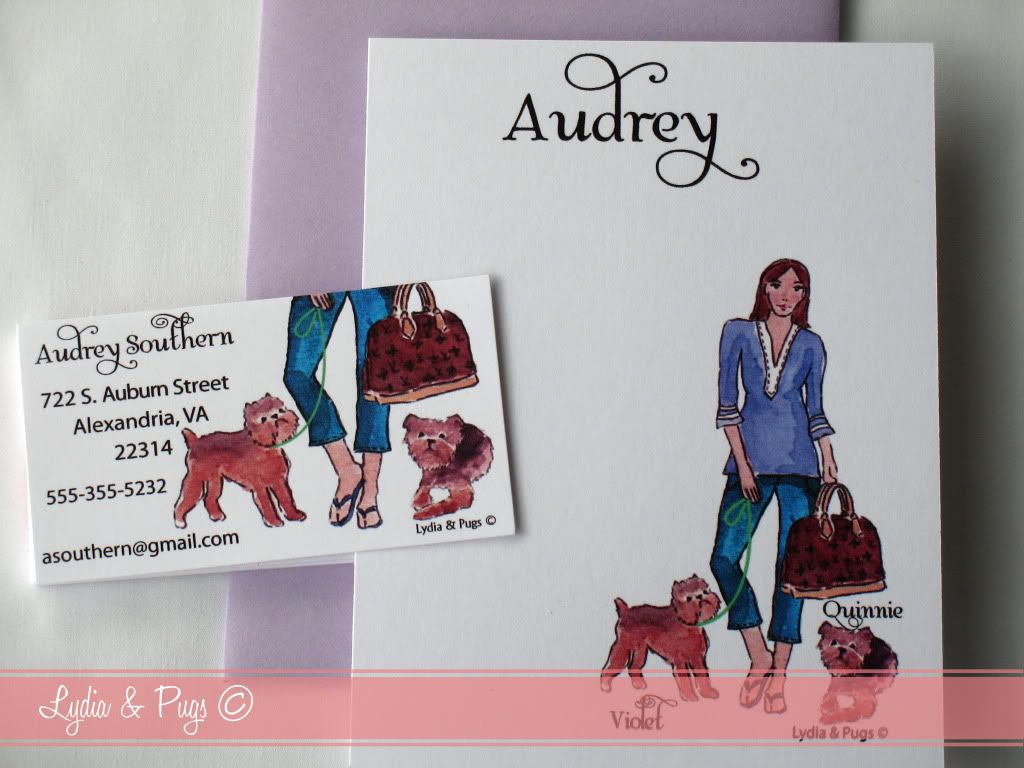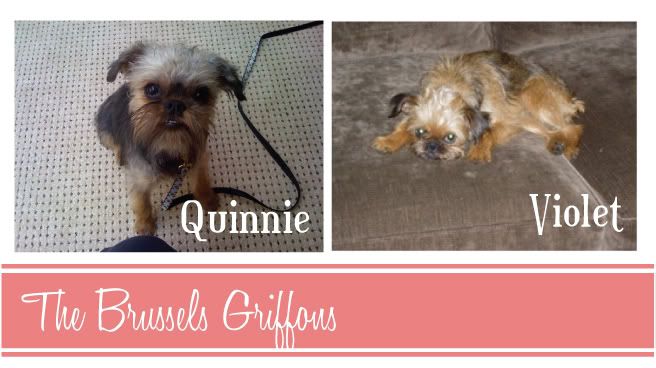 Laura requested a
Custom set of Stationery
illustrated in watercolor of her sister Audrey, as well as, her two pooches Quinnie and Violet, both Brussels Griffons.
Audrey is dressed in a cotton purple tunic-like shirt and capri jeans, as well as, some stylish flip-flops. Audrey is also a huge fashionista of all designs Louis Vuitton, so of course her LV handbag made for a perfect accessory!
I also included Audrey's pups names next to each illustration, which added a more personalized touch to the final stationery piece.
Enjoy!
Pugs & Kisses,
Dawn