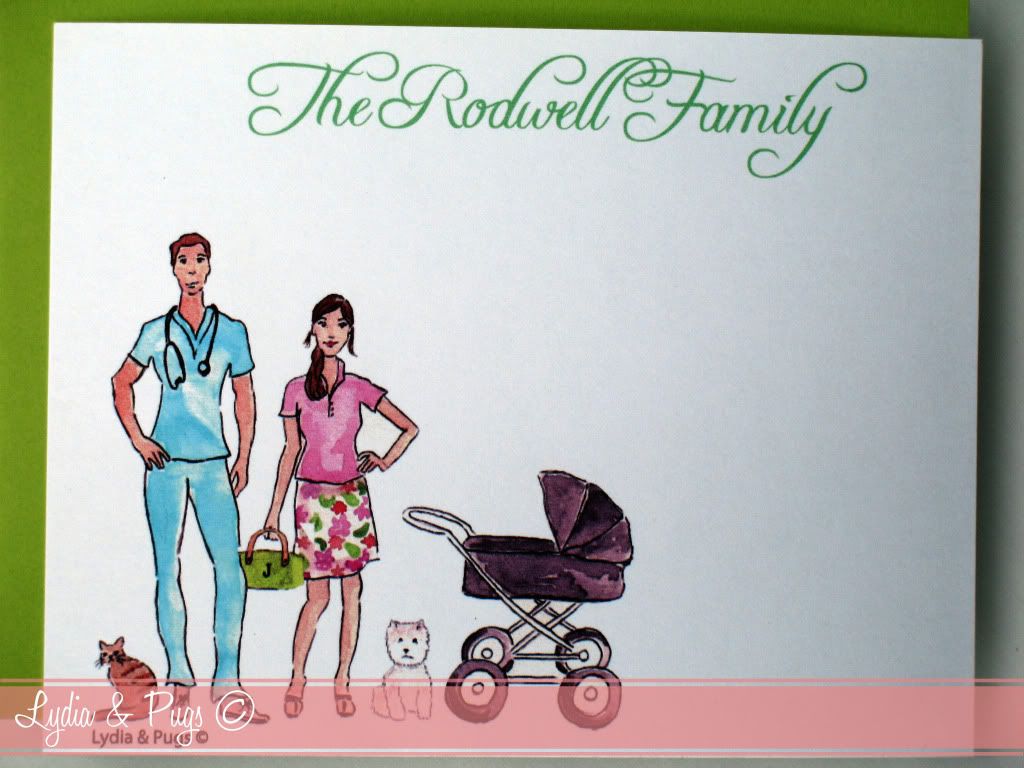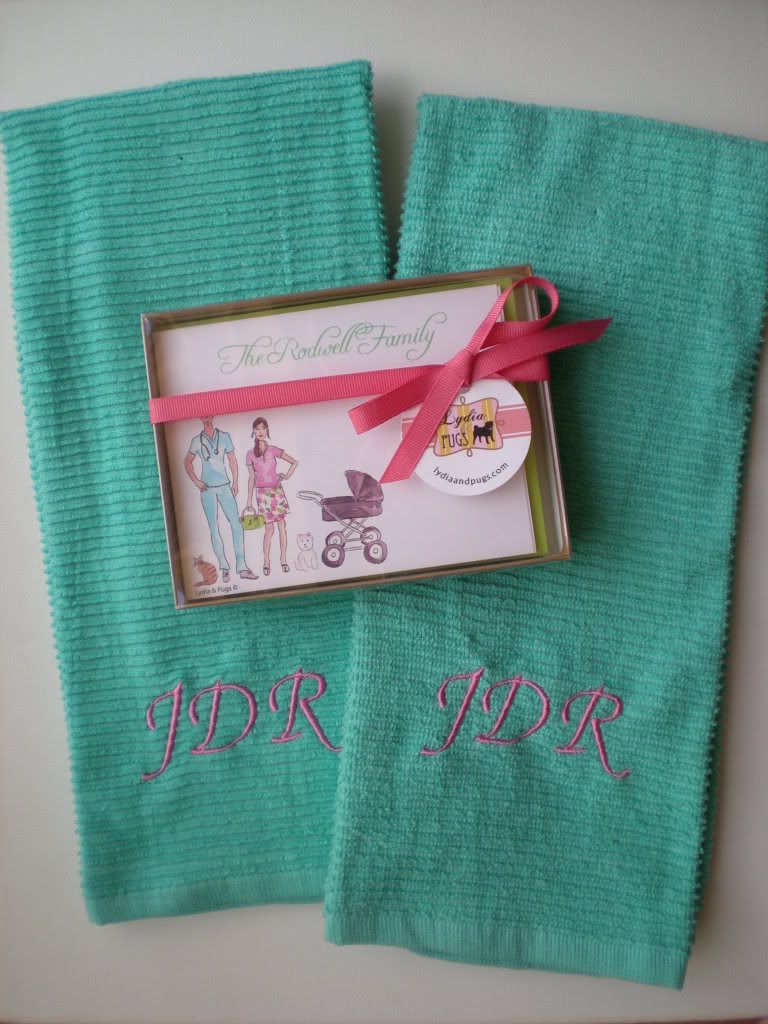 Hope you all had a great weekend and a great Mother's Day! The above photos are from the Lydia & Pugs
Mother's Day Give Away
winner, Jessie over at
Little Me, Queen Bee
.
It turns out Jessie will be a new Mom very soon, within the next few days, so she decided to treat herself to the goodies of the Give Away!
Jessie requested a set of
Custom Stationery
with the whole family including her doctor husband dressed in blue scrubs, her pup Hairy Winston, her brown tabby cat, and her new bundle-of-joy riding in her Bumble Ride Stroller! The Give Away also included a set of kitchen towels embroidered with Jessie's monogram!
Everything turned out just adorable and I know Jessie was beyond thrilled with all her goods!
Enjoy!
Pugs & Kisses,
Dawn