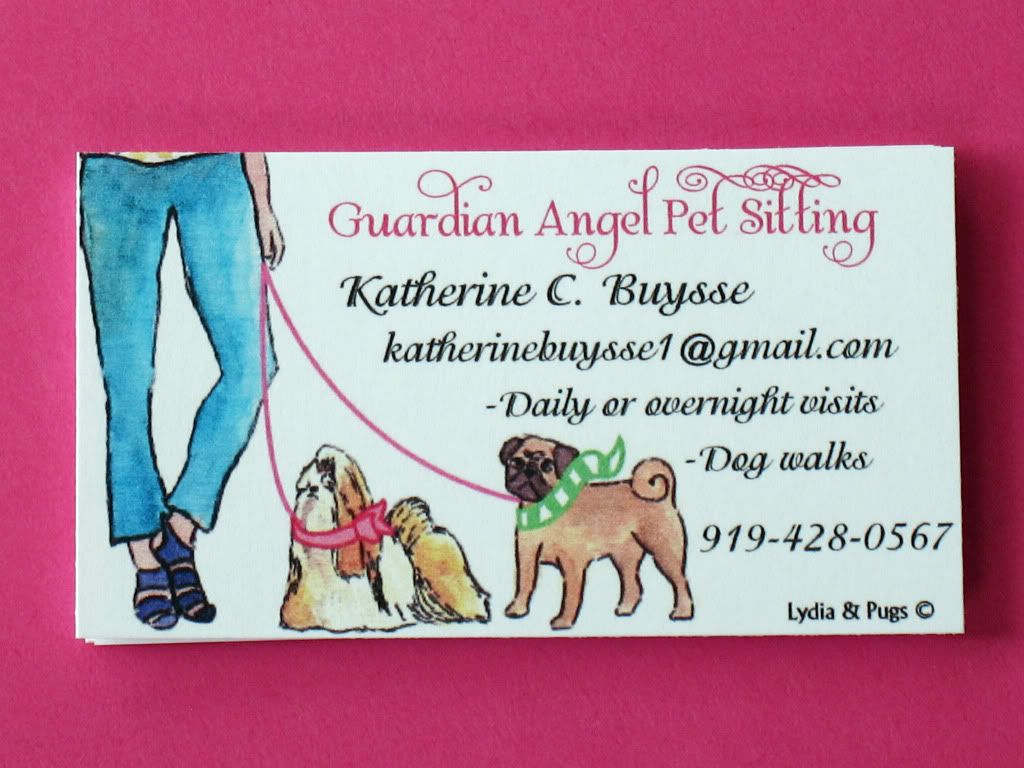 Katherine came to
Lydia & Pugs
asking for some marketing material for her pet sitting business. She wanted a unique
Custom Design
and that would represent herself in an illustration format as well as her favorite pooches too!
I created Katherine's flyers to post around her community with lipstick pink envelopes attached to the flyer with a stack of her coordinating business cards inserted into the envelope. Her business cards and flyers are matching in that they both illustrate a representation of Katherine dressed in her favorite walking duds and her favorite pair of purple sandals.
I know she couldn't be more happy with the final proofs! And hopefully she will be getting more business too!
Pugs & Kisses,
Dawn