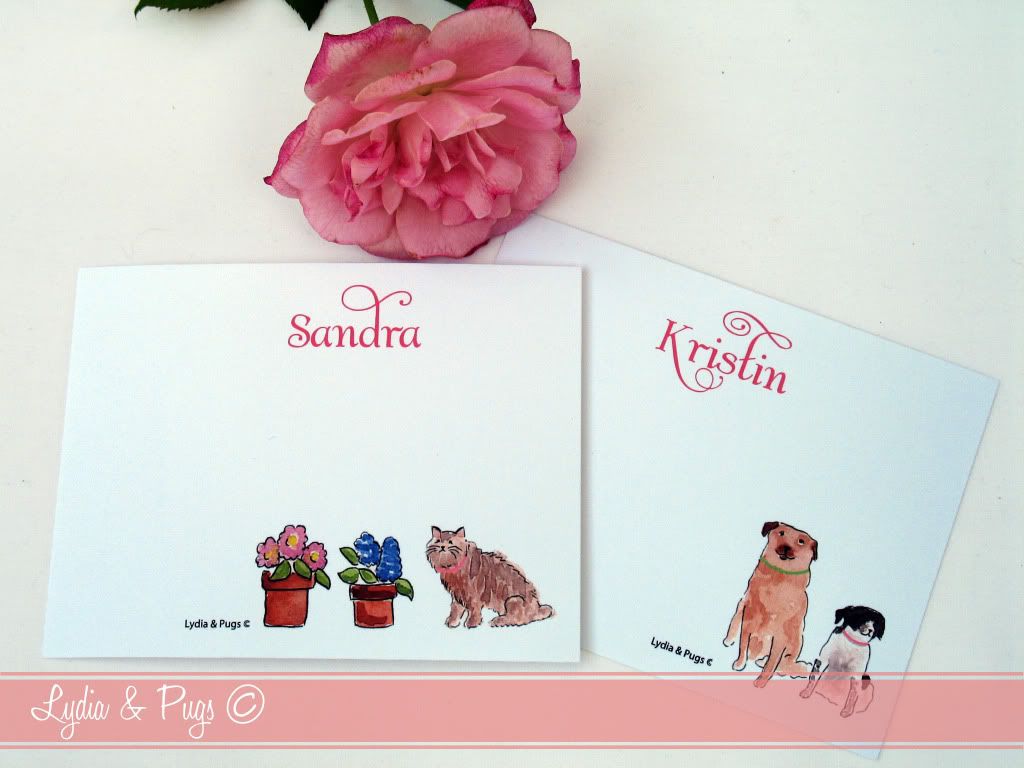 What better way to show you care than with a set of
custom stationery
?
Kristin had been eye-balling Lydia & Pugs custom designs for months now, and she knew exactly what she wanted.
She wanted a set of stationery for her Mom, Sandra, featuring her Mother's beloved fluffy fur-ball Angelique, a breed which is a descendant of a bobcat, has no tail, huge paws and is super fluffy. Kristin also wanted to include a few potted flowering plants, as that her favorite hobby.
Kristin also couldn't go without a set of
custom stationery
for herself, featuring her 2 beloved pups, Montana and Bella.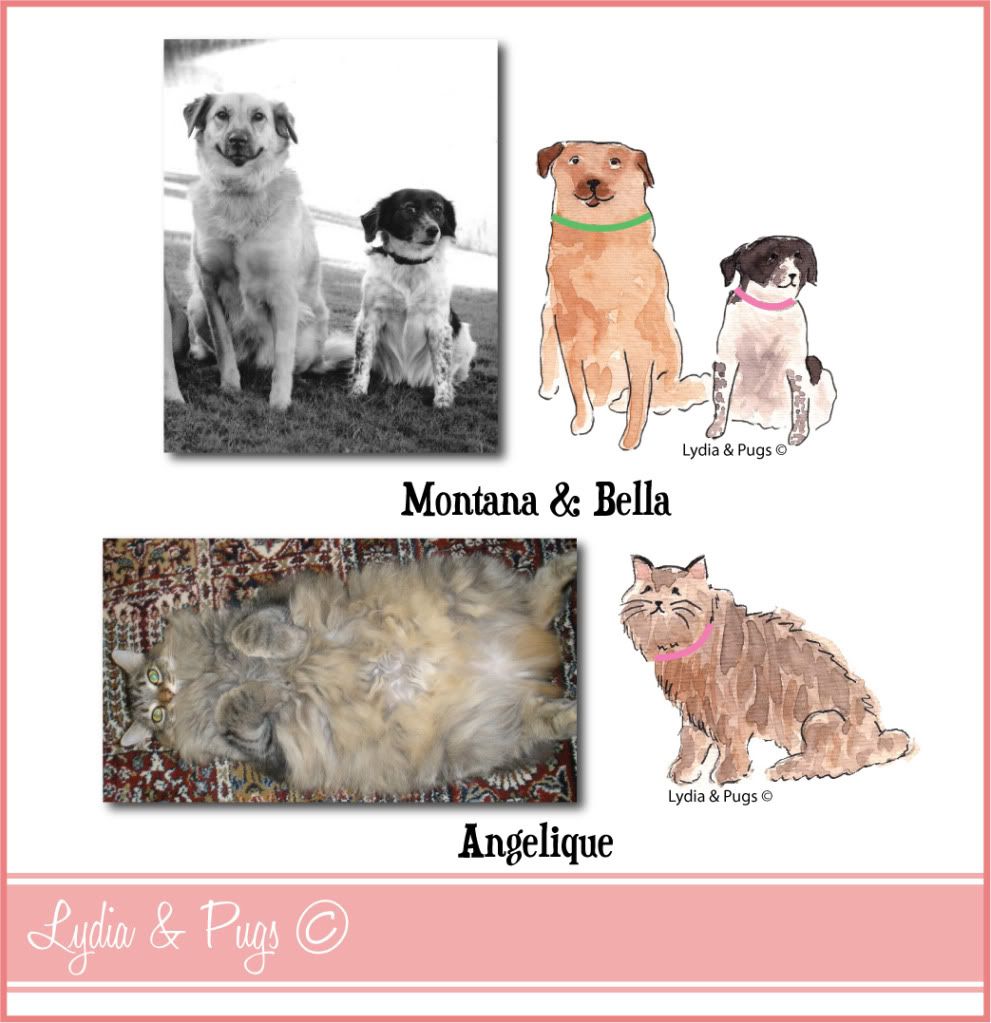 Pugs & Kisses,
Dawn (& Hera the Rescue Pug)