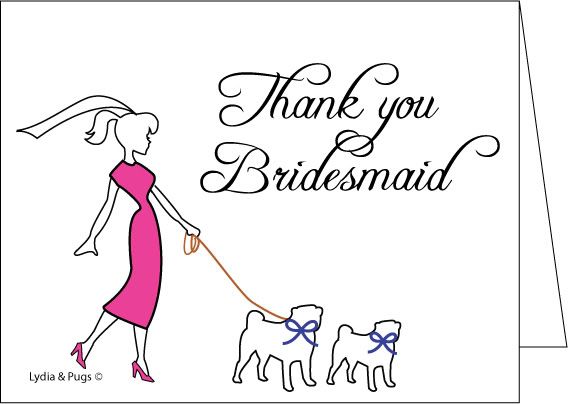 Wedding season is here!
And I have been working on some special wedding paper goods lately! Here is a sneak peak at what I've been designing and printing! It's a take-off
Lydia & Pugs traditional girl silhouette walking dogs
, except now she has a flowing veil!
What do you think? More wedding updates to come!
Pugs & Kisses,
Dawn