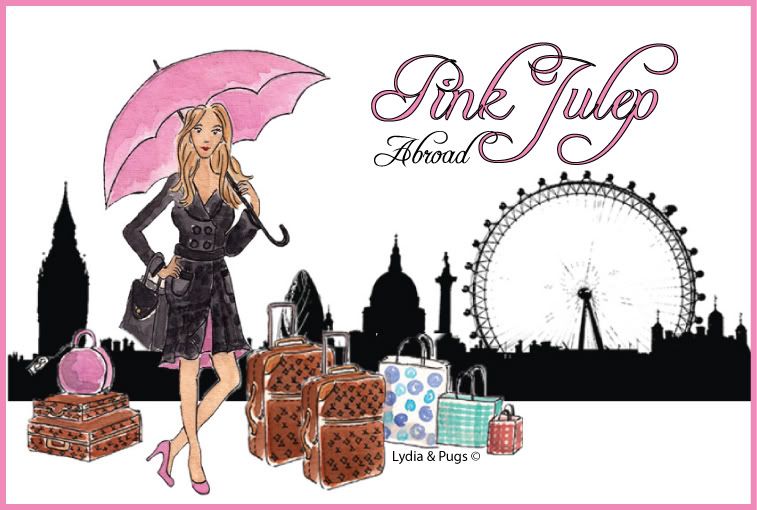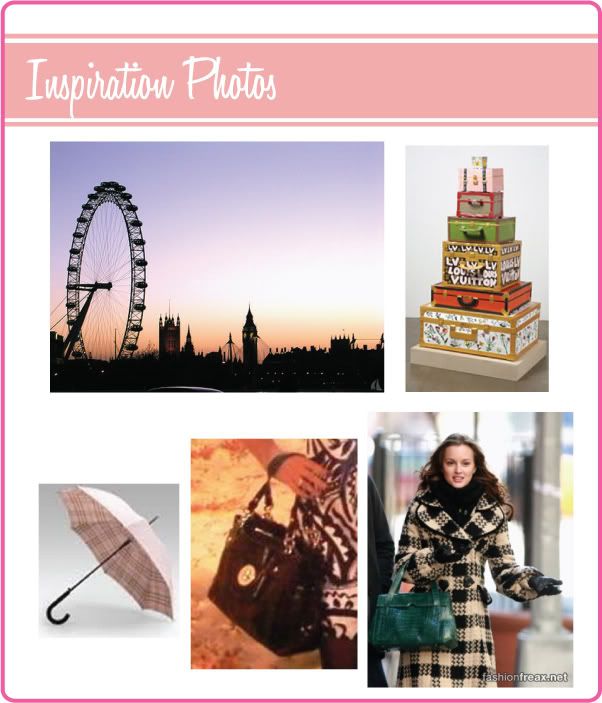 Ashley from Pink Julep Aboard come to me a few months ago inquiring about a
custom blog header
. She told me she is planning on moving soon to London, England and she wanted a whole new look for her blog, however her news was kept a secret until now!
When Ashley told me her requests and knew exactly what she wanted with a few inspiration photos and few revisions, her beautiful header was coming to life! Her blog header has of course the London skyline and herself in the foreground dressed in her favorite color pink dress peeking through, black trench coat, a sassy pair of pink heels, and let's not forget that matching pink umbrella! LV luggage and few colorful shopping bags complete the illustration!
Her cute and colorful blog layout was designed by Jessica over at
Front Porch Studio
.
Ashley was so happy with the final header proof! Hop on over to her
blog
and read about her kind words about Lydia & Pugs!
Pugs & kisses,
Dawn