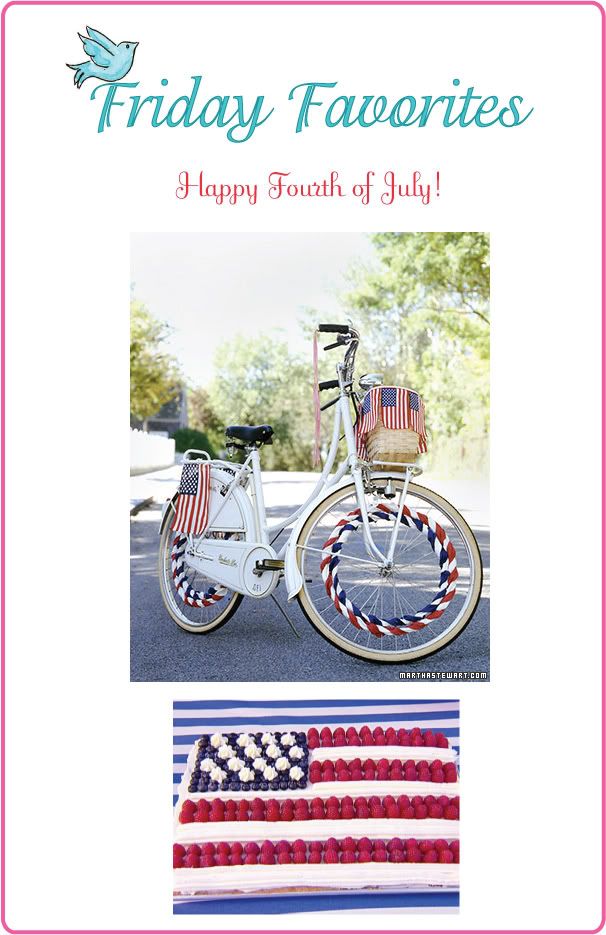 Wishing everyone a wonderful holiday weekend and a Happy 4th of July!
I love this picture of the decorated bicycle decked out in the red, white, and blue, so festive! Check out,
Martha Stewart's
creative ways to display the American Flag for more info.
The American Flag cake, it's a traditional cake I enjoy making each year, and I sure hope to making again this year. Fresh strawberries and blueberries, how can you not resist and it's healthy too! View the recipe
here
.
Our Lydia & Pugs June newsletter went out a little late this month, but it's still packed with fabulous goodies and a summer savings coupon, so don't forget to sign-up
here
.
Pugs & Kisses,
Dawn