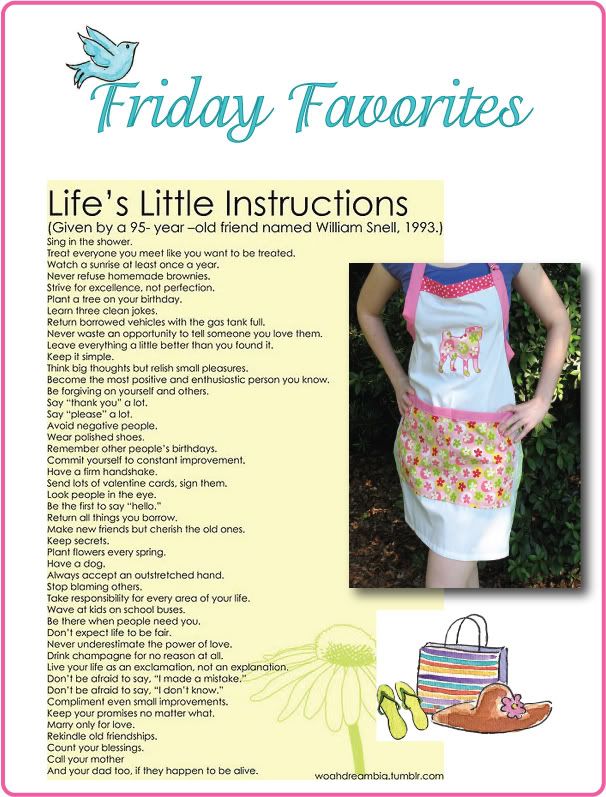 Happy weekend everyone! Where has the week gone? I really love these "Life's Little Instructions" I found, they are things to live by and to really think about, especially the "have a dog" one! :)
Lydia & Pugs summer stationery
is still up, so be sure to check it out! And I've been working on some
new aprons
, as I have recently sold out of them on my shop! They are coming soon!
I've heard many people talking about Christmas in July and getting ready for the holidays, I can't believe we are more than half way through the year! I'll need to be getting L&P Christmas items ready for the upcoming season!
Have a great weekend! And thank you too all my new followers this week, I hope you enjoy my blog posts!
Pugs & Kisses,
Dawn