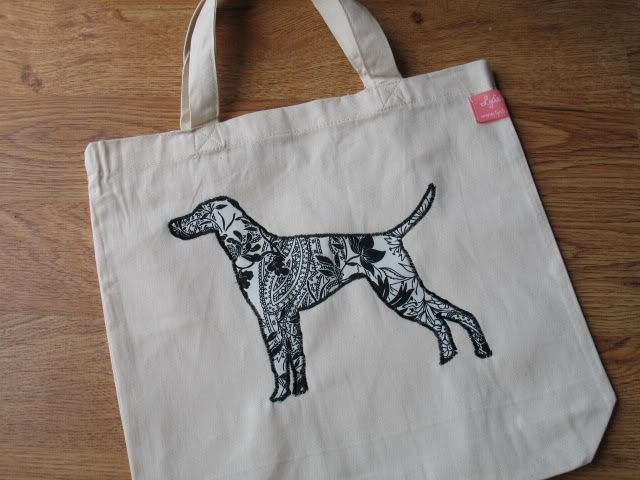 A few weeks ago I create this lovely Greyhound Tote!
Judy who had ordered from L&P in the past wanted a different canvas tote with a black and white patterned fabric. And of course I had the perfect floral paisley and she loved it! And if you notice we're starting to add the new coral colored Lydia & Pugs fabric tags to all our fabric related goods, you can spot it on the right side of this tote. A great way to show off your L&P love!
In other news, I've been mentioning here and there about the new L&P website, which I have been working for months on with my website designer. Everything is going smoothly and content and products are being added, so I am very excited to share with you all the new items and new designs!
Next month, I'll be sending out our August Newsletter and I'll finally be announcing our HUGE announcement, a project we've been working for months here at Lydia & Pugs. And I am beyond excited to share!
SO if you haven't already, please
sign up
to receive our
Newsletter
.
I hope you all have a wonderful week and Monday! :)
Pugs & Kisses,
Dawn