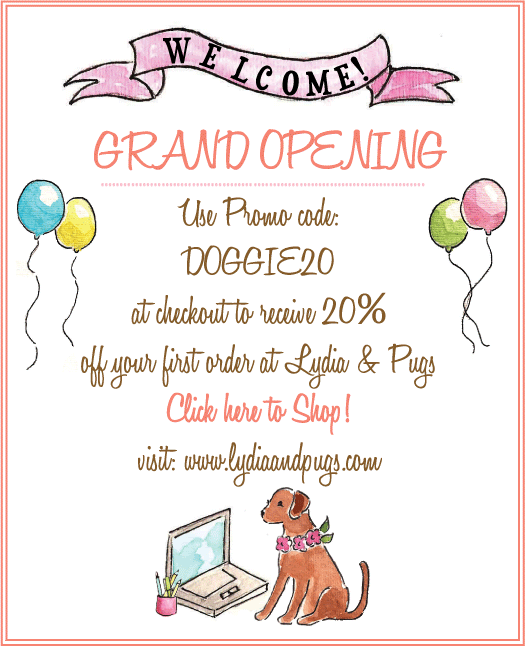 WOW! What a week so far, and it's only Wednesday! Many of you know that I've been hard at work getting our new website launched and I am HAPPY and EXCITED to say it's here!!!
After months in the making, staying up in the wee hours of the night and many emails back and forth with my awesome website designer
Aeolidia
, I can't believe it's here!
Shop our new website:
www.lydiaandpugs.com
and use Promo Code: DOGGIE20 at checkout to receive 20% off your first order at Lydia & Pugs!
And be sure to check out our new features such as creating a Wish List to add all you favorite items. Friends can even look up your Wish List and purchase items for you! Our Custom page has also been updated with new client projects and custom information!
I'll be adding new items as the holidays come around and as the seasons change, so check back often! Head on over to our
new website
now!
Pugs & Kisses,
Dawn