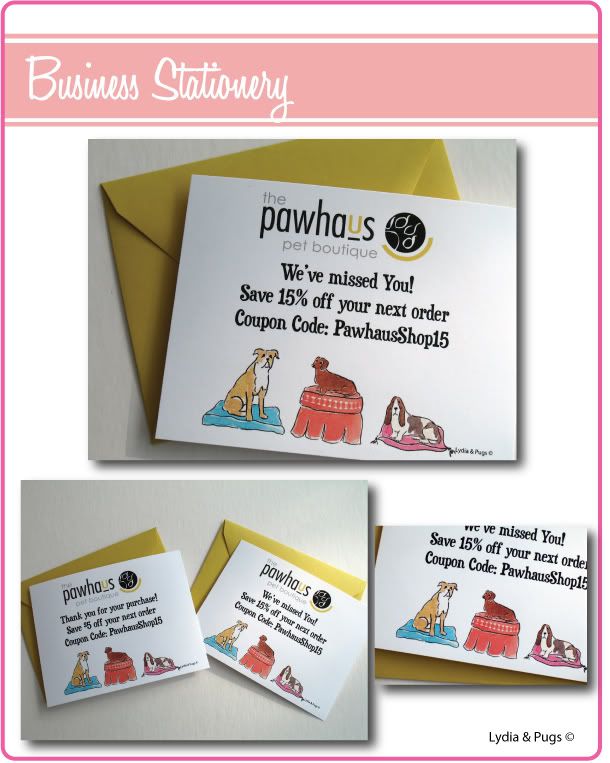 Amanda owner of the
Pawhaus Pet Boutique
came to Lydia & Pugs in need of some custom stationery to give to her customers.
She wanted Follow-Up cards, as well as, a Thank-You cards. Both cards will also have a coupon code for her customers to come back to her shop, a great little incentive! Amanda wanted a cute illustration with dogs of course, but didn't know exactly how to show it. I suggested a few different dog breeds sitting on some colorful fluffy pillows to anchor down the note card, then inserting the Pawhaus logo at the top would make it complete! Amanda loved the idea, and couldn't be happier with the final outcome! I also paired each set of cards with coordinating sunshine envelopes, which matched perfectly with her logo.
Pawhaus sells everything from dog and cat collars to Canine Bath Time Spritz. Amanda also has two pugs, MeiMei and Miko. Check out her
shop
today!
Pugs & Kisses,
Dawn