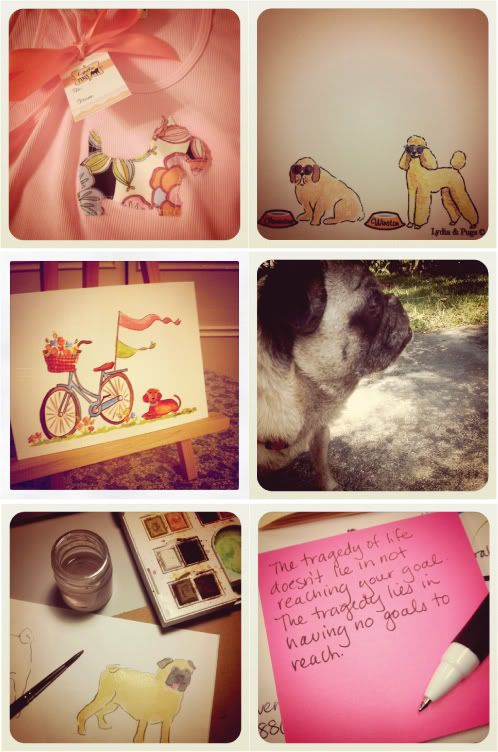 I love taking photos with my iphone, here's a few pics of the week to share with you, starting from top to bottom.
1. Scottie
Tank Top
applique special delivery to Tennessee
2.
Hot Doggie Summer Note cards
featuring a Poodle and *new* breed the Clumber Spaniel
3.
Aqua Bike Cruiser
Print, some one requested just a 4x6
print
with her dachshund
4. Hera the rescue pup in all her glory...or just the FL sun
5. Working on a pug illustration with a side tongue
6. I love this quote...it really made me think about the goals I want to achieve in life
Enjoy the long weekend! And Happy Memorial Day!
Pugs & Kisses,
Dawn